Jay Allen, Licensed Medicare Agent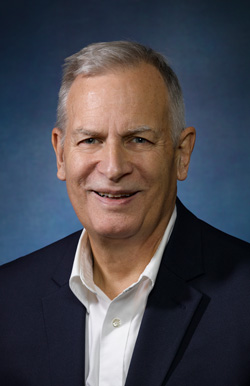 Jay Allen has worked in the Medicare space for many years. With many rules, benefit options, and carrier choices, Jay understands how confusing Medicare can be for new retirees and those looking to renew their policies.
By partnering with multiple carriers, he can apply an unbiased approach focused on his clients' unique needs and requirements. With seasoned expertise, Jay has witnessed how the right Medicare plan selection can significantly affect one's health and financial well-being.
"As a senior citizen, I know how challenging it can be to navigate through the Medicare Maze—finding out which Medicare Health Plan is best based on a member's situation. At Citadel, we assist members with alternatives so they can choose the right plan to best meet their Medicare needs. My goal is to make sure they fully understand their plan options and choose the right plan which includes member's doctors, hospitals, drugs and pharmacies."
Prior to joining Citadel, Jay worked as an account manager for Medicare Agents with Independence Blue Cross for 9 years. He has supported Medicare Members in sales and service since 2009 with other health care providers. Jay has also served as a financial advisor at Bank of America, working closely with senior citizens and provided advanced marketing support with AIG and Penn Mutual Life. In addition to his work with Medicare Beneficiaries, Jay is an avid skier (originally from New England) and enjoys spending free time with his wife and 9 grandchildren in the Philadelphia area and France.
Certifications:
Life, Accident & Health Insurance PA
Medicare Certified
Independent agent in PA since 1990
University of Vermont, BS
International School of Theology, MA
Schedule your complimentary consultation today.
Email:
JayAllen@CitadelBanking.com
Direct:
(610) 380-6000
Ext. 7016
Find an ATM or Branch Near You
Get more information about Citadel's Medicare Services.
Learn More
This is a solicitation of insurance. Citadel Agency, LLC is a licensed and certified representative of Medicare Advantage organizations. Each of the organizations they represent has a Medicare contract. Enrollment in any plan depends on contract renewal. We do not offer every plan available in your area. Any information we provide is limited to those plans we do offer in your area. Please contact Medicare.gov or 1-800-MEDICARE to get information on all of your options. This is a solicitation for insurance.