What Does Your Risk Profile Look Like in Practice?
Category:
Personal Finance 101
Topic:
Wealth Planning
Personal Finances
Managing Finances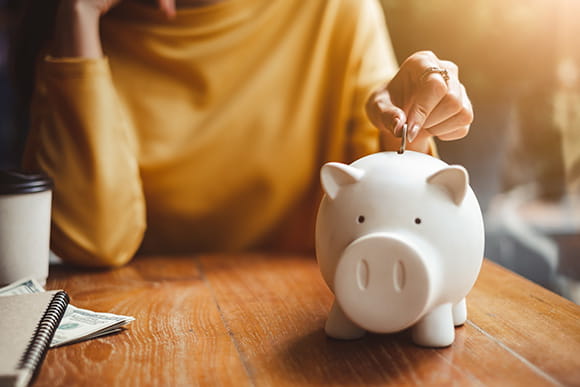 We're all taught that it's important to save. Putting some money aside each month can help set you up for the future — whether you're saving 2% or 30%. But where should that money go? Leaving your hard-earned funds in a checking account with no interest rate is a missed opportunity. You need to think hard about how to invest your savings—and create an investment strategy that best fits your needs.
Before you do, it's important to get an idea of where you sit on the investment risk scale. Are you comfortable with losing some money in the short term? Do you know much about the stock market? Are you reactive to changes in the economy? Answering these questions will help give you an idea of whether you have an aggressive, moderate, or conservative risk profile.
What's Your Risk Profile?
When it comes down to it, investment profiles are determined based on how much volatility and variability a person is willing to embrace as part of their investment strategy.

4 Timeless Investment Tips That Can Weather Any Storm.
Learn More
What That Looks Like in Practice
One of the biggest mistakes you can make as an investor is to not align your investment strategy with your risk profile. For example, if you're a conservative investor putting all your money in high-risk investments, your cautious nature might make you sell your stock too early, losing out on any long-term returns.
Before you put your money anywhere, make sure you know what investment avenues make sense for you.

Regardless of your investment risk profile, you should always remember that diversification is key. Give yourself the opportunity to grow your money across different investment avenues and avoid putting all your eggs in one basket.
Let Us Help
At Citadel, we're here to help you make the most out of your savings. Not sure where to start? Talk to one of our financial advisors; they will assess your risk tolerance and find the appropriate investment vehicles that match your profile and help you get off to a good start.
Non-deposit investment products and services are offered through CUSO Financial Services, L.P. ("CFS"), a registered broker-dealer (Member FINRA/SIPC) and SEC Registered Investment Advisor. Products offered through CFS: are not NCUA/NCUSIF or otherwise federally insured, are not guarantees or obligations of Citadel, and may involve investment risk including possible loss of principal. Investment Representatives are registered through CFS. Citadel has contracted with CFS to make non-deposit investment products and services available to Citadel members.
Our investment team can develop a personalized plan for you!
Meet our team