What Costs to Expect When Selling Your Home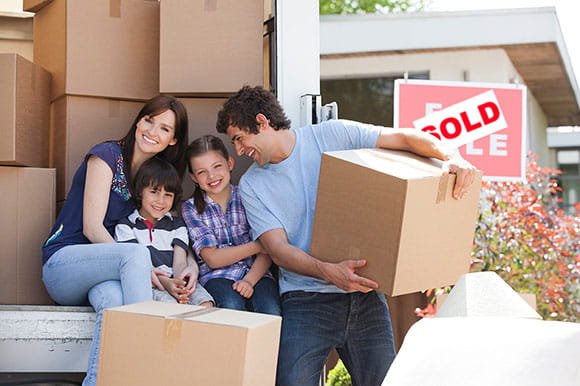 Just as with buying a home, selling also comes with its share of dues. You need to prepare your home for prospective buyers as well as pay part of the closing costs, which average around 3% of the home price. Here's a breakdown of the types of costs you can expect.
Home repairs and inspections: Before the sale, you'll probably want to fix up carpet stains, window cracks or other home features that have suffered minor damage over time. You also might decide to pay for an inspection for termites or other pests to avoid any unpleasant experience for prospective buyers checking the home.
Staging: To impress buyers, hiring a professional home decorator or stager can help you organize and make your home more appealing. You might also get higher bids on the home this way.
Settlement company fees: If you decide to use a third-party settlement company to ensure all documents and procedures between you and the buyer are correct, you pay the company for your portion of the closing costs and potentially an administrative cost. In return, the company will pay off your mortgage and those closing fees to the lender.
Real estate commission: Generally, you have to pay for the real estate fees for both your agent and the buyer's agent. The cost can be negotiated, but it typically ranges between 5% and 7% of the home price, split between agents. The money goes to the agents' brokerages, who will then pay them. This commission can be one of your biggest expenses.
Attorney fees: Lawyers can be certified as real property specialists and in some states might be required to help close a home sale.
Property taxes: Ideally, the buyer and seller pay their respective shares of the property taxes for when they lived in the home that year. Depending on when you sell, you might pay all taxes for that year and have the buyer reimburse you for the time he started living there. Additionally, if your home increased in value more than a certain amount, you might have to pay a capital gains tax.
Seller's concession: If the buyer is having trouble paying for some of the closing costs, the seller can agree to pay a percentage of them. In exchange, that amount can be added into the home price the buyer pays.
Title search: Although the title search is generally the buyer's responsibility, you might decide to pay for it as part of the deal. The title search involves a professional reviewing public records, to confirm you own the property that you're selling and that no unpaid dues interfere with your title of ownership.
Lien releases: From the title search, you might discover that some debt hasn't been paid. If you owe any taxes, contractor costs, utilities or other bills on your home, you'll receive a lien, or a record of any unpaid amount on your home. You must pay it off to clear your title and be able to sell your home.
Owner's title insurance: If the title search misses something, a lien remains unpaid or the seller doesn't actually own the property, this insurance protects the buyer from any financial loss. The seller generally pays for this.
Home warranty: As part of the negotiation with the buyer, you might decide to pay for a one-year protection plan on the buyer's behalf. This will cover certain repair costs if needed.
Knowing the possible costs when selling your home can keep the process straightforward. Despite being potentially expensive and time-consuming, selling at a good price and without complications can save you time and energy.
© Copyright 2017 NerdWallet, Inc. All Rights Reserved