Tips for Maximizing Your First Salary Paychecks
Category:
Personal Finance 101
Topic:
Budgeting
New Job
Managing Finances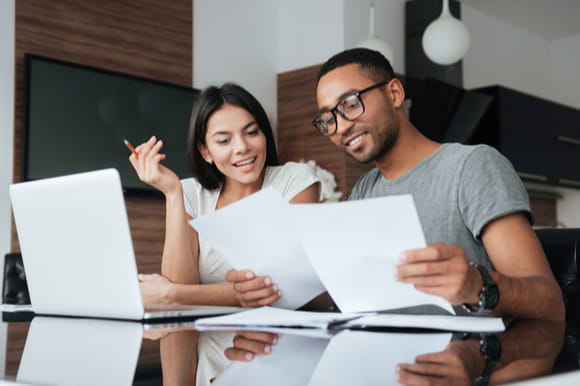 Congratulations! You just received your first salary paycheck. Give yourself a pat on the back—you have passed a major milestone on your journey towards adulthood and financial maturity.
However, there's a difference between making money and making the most of your money, so once your earnings are deposited into your checking account, you'll need to be smart with your salary. Intelligent financial management is a skill, and one that is widely lacking in America today. A survey conducted by the American Institute of Certified Public Accountants showed that while 57% of the college students polled believed they had good financial management skills, far fewer respondents actually practiced sound financial management—only 39% adhered to a monthly budget while just 49% claimed to have put money aside for tuition.
Fortunately, just like any skill, financial management can be learned. It's not even particularly difficult. All it takes is a little knowledge and self-discipline and the earlier you start, the better. So, with that in mind, there's no better time to start planning for financial security than when you receive that first direct deposit.
Tip 1: Understand What Goes In and Out of Your Paycheck
The first time you see your take-home pay and compared it to your gross salary, you might experience a bit of a shock. That's normal, because the difference in the two can often seem drastic. This is why you have to understand the various components that make up this difference.
The main deduction is usually FICA (Federal Insurance Contributions Act) Taxes, also called payroll taxes. These are for Social Security and Medicare. Additional deductions vary from person to person, but typically include 401(k) or other retirement plan contributions, as well as health plan coverage.
Once you understand the taxes and deductions that come out of your gross pay, you will be better able to plan your monthly spending. And planning is key to good financial management.
Tip 2: Create a Budget and Pay Down Your Debt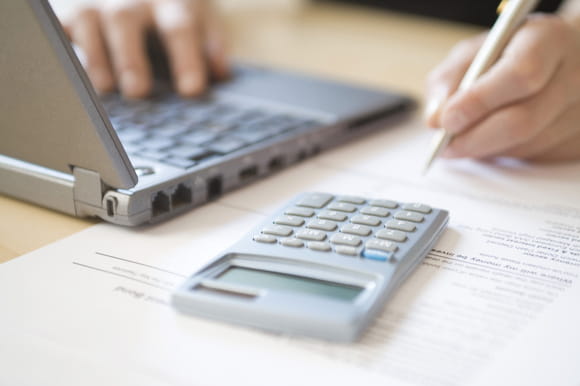 It's hard to fill a bucket if there's a hole at the bottom. Many people underestimate the full price of debt interest payments and are happy to contribute only the minimum amount to their debts each month. Unfortunately, delaying the repayment of what you owe will cause an increase in interest owed. As such, paying down your high interest rate debt from the very beginning will go a long way towards allowing you to start building up your nest egg.
Remember though: not all debt is bad. Some debts, such as student loans and mortgages, may be tax-deductible. But interest payments from high-interest debt sources will drain you more than you realize. High-interest credit cards are a common culprit in this arena, so ensuring you select a credit card with low rates and no hidden fees is essential to keeping a lid on your debt. We understand that getting on top of your debt can be difficult while you're studying or working part time, but now that you have a salary—and therefore a consistent income—it's important that you make paying off your debts a priority. In order to achieve this, it's a good idea to make a budget.
Budgeting will help make sure that you don't overspend, and that you know where all your money is going. Once you start recording your actual expenses, you might be surprised to find out just how much you are really spending. To help you in this endeavor, there are various budgeting apps available that can make the process more efficient, such as Wally (great for tracking your expenses) and YNAB (helping you manage debt).
Tip 3: Set Aside Something for Your Savings
As Warren Buffett once said, "Do not save what is left after spending; instead spend what is left after saving."
It is a good habit to regularly set aside a certain percentage of your take-home pay as savings. Keep in mind that exactly what this percentage should be will vary depending on your individual circumstances, and though the amount might seem negligible at first, what's important is starting early and building up a regular savings discipline. Like any habit, the easier it is to do, the more likely you are to stick with it over the long term. One way to set yourself up for success is to arrange automatic direct deposit into a savings account every month.
If you find managing your finances all by yourself a little intimidating, that's perfectly normal. Our CFS* Investment Advisors are here to help you make the most of your first salary paycheck, so schedule your complimentary consultation with Citadel today.
*Non-deposit investment products and services are offered through CUSO Financial Services, L.P. ("CFS"), a registered broker-dealer (Member FINRA/SIPC) and SEC Registered Investment Advisor. Products offered through CFS: are not NCUA/NCUSIF or otherwise federally insured, are not guarantees or obligations of the credit union, and may involve investment risk including possible loss of principal. Investment Representatives are registered through CFS. Citadel has contracted with CFS to make non-deposit investment products and services available to credit union members.
Looking to open your first savings account? Check out our Savings options.
Learn More