Kids and Cash: How to Establish Good Financial Habits Early
Category:
Personal Finance 101
Topic:
Children and Money
Saving Money
Personal Finances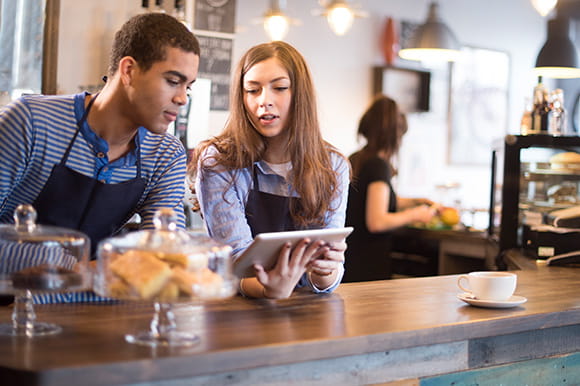 So your child just got their first job. Maybe not one with an actual paycheck, but they're earning money on their own for a job well done. Maybe they're babysitting or mowing the neighbor's yard or washing grandma's car. Or maybe you're ready to start paying them an allowance.
Maybe it's your young teen with their first job, and their first real paycheck. Bagging groceries, scooping ice cream, or bussing tables are all things teenagers might be doing to make some money. Whatever way they're earning it, your kids and teens are beginning to handle money on their own, perhaps for the first time.
It may not seem like a lot of money but getting started with establishing good financial habits now can make a real difference in the future. The stakes are lower and the choices are easier (maybe not to a 12 year old who wants the latest video game or a 16 year old set on scoring some concert tickets!). Taking the time to learn how to prioritize spending and saving and practice now can benefit your kids well into adulthood.
Teach Your Kids to Save with Citadel!
Learn More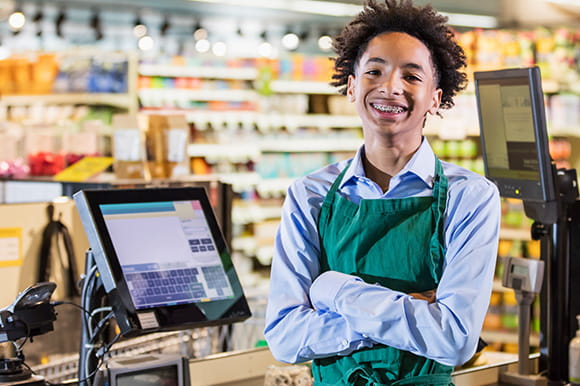 Spend Some, Save Some
Nobody likes putting all their hard-earned money into a savings account for someday. We all would like to do fun things and buy what we want, especially kids. Like it or not, though, earning money does come with a responsibility to use it wisely, and that means spending wisely and saving.
Spending a whole paycheck on a new pair of sneakers might be fun and even seem like a harmless choice for a kid. But kids eventually grow up and must make more realistic choices. Practicing now will help them develop a healthy relationship with money and the financial habits they'll need as adults.
If you have kids and young teens who are handling money for the first time, here's a few tips on how to help them learn to make good financial choices.
Make it a positive experience rather than something to dread. Paying bills and saving for financial goals isn't very exciting, but it's an important part of life, and far easier when it isn't viewed as something unpleasant or stressful. Set a good example early.
Make a game of it. Challenge your kids in a friendly competition to reach their savings goals, either amongst themselves or with you. Add a little extra motivation by providing matching funds to their savings or opportunities to earn more around the house.
Let the kids have some ownership. You give them set guidelines to distribute their money: a certain percentage for saving, a percentage for spending, etc., then let the kids determine what they're saving for, or even what to do with any bonus money (a birthday gift, an extra shift).
Citadel Has Accounts for Our Youngest Members
When you open a Star Savings account for your child, they're automatically enrolled in our Kids Club account. With no monthly fees and the opportunity to earn interest as their savings grow, the Kids Club is a great place for them to get started.
As an extra incentive, Kids Club members receive a birthday card every year for $10 to be redeemed and deposited at any Citadel branch, on every birthday, including their 12th birthday.
When your child is ready for a more flexible account, and possibly a debit card of their own, Citadel provides Teen Debit Accounts for kids age 13 and up. They can use direct deposit for their paychecks and send and receive cash when connected to apps like Venmo, PayPal, or Zelle.
Ask Us Anything!
Curious to learn more? Whether you're finding it a challenge to talk about money or need some coaching on what to do next, Citadel is here to help you and your family build strength together. Connect with us on Facebook, Video Chat, visit any of our branches, or even schedule an appointment online.
Have a success story? Share that too! We love it when our members share their successes.
Help your kids get real world ready with a free debit card.
Explore now