Financial Considerations of a Job Change—Beyond Salary
Category:
Changing Jobs
Personal Finance 101
Topic:
New Job
Personal Finances
Managing Finances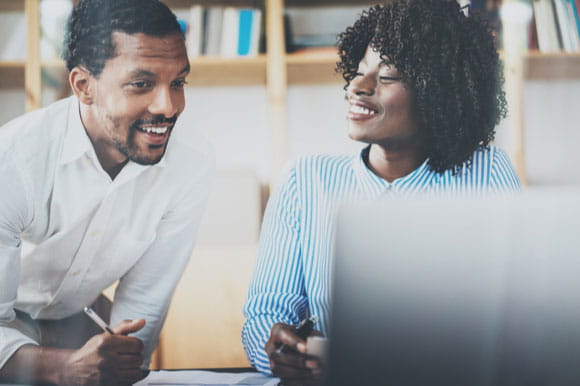 Before millennials entered the workforce, it was customary for people to spend their entire career at one or two jobs. This provided employees with a sense of stability, a clearly defined growth plan within an organization, and in many cases a pension that would help them retire comfortably. This is no longer the norm. In fact, according to the U.S. Bureau of Labor Statistics (BLS), the average person will hold 12 jobs between the ages of 18 and 50. This trend is expected to continue as employees are spending less and less time at each job—a median 4.2 years—and are getting more adept at transitioning between employers.
Why People Change Jobs
In a recent survey, 64% of interviewed professionals stated that they believed it was beneficial to change jobs every few years—and respondents cited a higher salary as the biggest motivator. While a hike in salary might be considered a primary factor for job transitions, there are a number of reasons for why people look to greener pastures when exploring their career opportunities. These include:
Professional development
A change in career path
A more flexible schedule
Improved benefits
Enhanced work-life balance
More interesting work
Moving to another city or country
Regardless of what your reason may be, it's important to be aware of the financial implications of changing your job and how you can best prepare for this transition.
Saving for Your Transition
Looking for new employment takes time and effort. If you take into account all the time it takes to research positions, update your resume, fill out applications, write multiple cover letters, and participate in interviews, it can feel like a full-time job in its own right. For some, this can be overwhelming to take on while still fully employed.
If you're considering taking time off to find a new position, it's important to be proactive and make sure that you have enough funds put aside to cover you during that period. In the leadup to leaving your current position, set some time aside to review your expenses and decide which ones you can do without for a while. Some decisions will be easy—choose the office coffee instead of the fancy latte from across the street, or bring in leftovers instead of always buying your lunch. Other saving techniques could include cancelling your cable or magazine subscription, shopping in your closet rather than in stores or online, and cutting back on entertainment until your paychecks come in regularly once more.
Whether it's for a brief period between employment or for any other emergency, it's always smart to have a rainy-day fund. Set up a high-rate savings account and contribute to it on a regular basis, even if it's just a small amount each month. Whether you're in a planned or unexpected stint of unemployment, it can serve as a much needed safety net.
No matter what you're saving for, we offer savings solutions to meet your needs.
Explore Options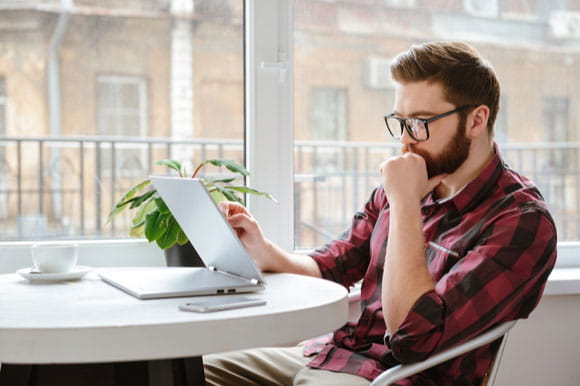 Added Expenses to Keep in Mind
After the job search journey, you'll arrive at the end with an offer in hand. Congratulations! But before you sign the dotted line, be sure to evaluate all the potential costs for taking on this new job—the salary is only part of the puzzle.
Take a detailed look at the benefits that come with the job. Under the company health plan, will you have to pay more or less out of pocket for your medical expenses? Do they offer additional wellness benefits that cover some of your gym costs? What about a retirement plan? Does this company match contributions to your pension plan? How much paid vacation do they offer compared to your last job? All of these aspects of the offer could affect how much money you have left over to put towards big financial milestones.
Beyond the job contract itself, there are other financial considerations you should keep in mind:
Will your commute be longer? Or more expensive?
Is the office dress code different? Do you need to update your wardrobe?
Would you have to relocate for this job? Have you accounted for those costs?
Where is this office located? Is it a generally more expensive neighborhood for lunch and coffee breaks?
Take the time to calculate the costs associated with each of these factors and make sure that you have an open conversation with your potential employer about how these should be reflected in your new salary. Negotiation is a common part of the hiring process, and it's important that you advocate for yourself.
At Citadel, we know that job changes are a part of life. Contact us today to see how we can help you plan for an upcoming career move.
Get more financial tips for your next career move.
Learn More