Cheryl Lagunilla, Medicare Specialist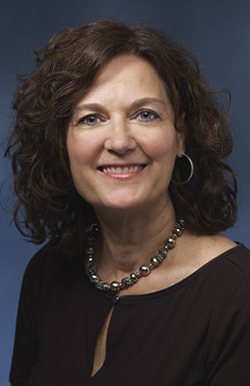 Cheryl Lagunilla has been advising individuals and families on their Medicare decisions for over a decade. With many rules, benefit options, and carrier choices, Cheryl understands how confusing Medicare can be for new retirees.
As an independent advisor, Cheryl works with most of the carriers throughout the Greater Philadelphia area. By partnering with multiple carriers, she can apply an unbiased approach focused on her clients' unique needs and requirements. With seasoned expertise, Cheryl has witnessed how the right Medicare plan selection can significantly affect one's health and financial well-being.
"Transitioning from traditional health insurance to Medicare can be confusing and overwhelming. My goal as Citadel's Medicare Specialist is to make the process easy and understandable, enabling my clients to have the peace of mind and security they seek in retirement. It starts with a conversation about their needs and concerns. Based on that conversation, I guide them through the process by first educating them on Medicare and the various options available to them. It is always about them and never a one-size-fits all approach. My goal is that they walk away knowing they have the best plan to help them not only stay vital and healthy or manage any existing health issues but also fit their budget."
Prior to joining Citadel, Cheryl owned and operated an insurance firm specializing in employee benefits, employee health and wellness programs, individual health insurance, and Medicare. Cheryl dedicates time to promoting health and wellness in the communities she serves by volunteering her time to charitable organizations such as American Heart Association, Penn State Thon, American Diabetes Foundation, Go Red for Women, Force for Good Foundation, and Feed America.
Schedule your complimentary consultation, today.
Email:
CherylLagunilla@citadelbanking.com
Direct:
(610) 380-6000
Ext. 6405
Find an ATM or Branch Near You
Get more information about Citadel's Medicare Services.
Learn More