Your Home is Your Family's Biggest Asset—Invest In It
Category:
Buying a House
Personal Finance 101
Topic:
Selling A Home
First Time Home Buyer
Personal Finances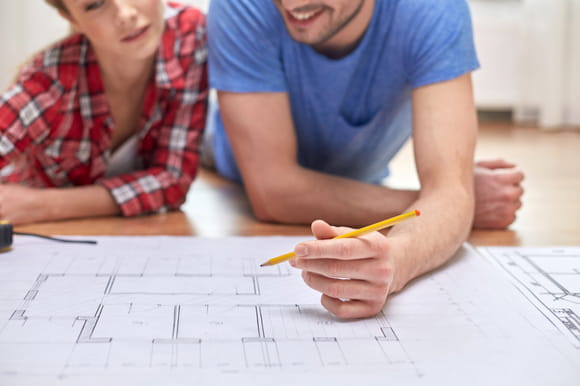 There's no denying the value of owning your own home. Real estate is the world's largest asset class, with its value comprising almost 60% of the total value of all global assets. As such, it's not surprising that for many people, their home is their family's biggest asset. What is surprising, though, is that in spite of this reality, many of us are not doing all that we can to maximize the value of our property—and this translates to wasted money.
By taking on home improvement projects that make a real difference to the value of a home, you can build on your existing investment and increase your odds of seeing a good return. However, not all projects will increase the value of your home by more than the cost of the project itself in the long term. A specific change might make your home more attractive or live-able to you, but the next owner may not agree, so it's important to focus on improvements that will matter to prospective buyers as well.
Which Home Improvement Projects Give You the Most Bang for Your Buck?
What are the improvement projects that will offer the best return? There are obviously a lot of variables involved—not the least of which is the tendency for remodeling projects to take longer and cost more than expected—but you can still place the odds in your favor. Each year, Remodeling Magazine publishes its Cost vs. Value report, which compares the average cost of the 21 most popular remodeling projects against the value retained at resale.
Looking at the data for the Middle Atlantic region, which includes Pennsylvania, here are the top five home improvement projects that recouped the most value from their cost. Do note, of course, that trends tend to change every year, and in 2018 the report found that mid-range home improvement projects delivered the most value.
Manufactured stone veneer: Replacing the wooden facade of your house with one of manufactured stone can recoup 90% to over a 100% of its cost in terms of value.
Garage door replacement: Simply upgrading your garage door to a heavy-duty steel one is another great investment, again recouping 90% or more of its cost.
Entry door replacement with steel: Replacing your wooden entry door with a steel unit returns about 80% of its cost in terms of value, most likely due to the security aspect.
Additional wood deck: Adding a wooden deck is no minor project, but in addition to the additional space, it could return about 75% of its cost in value.
Minor kitchen remodel: The most expensive project on this list, and the one that many people jump to when they think of the words 'home improvement'. It is still a worthwhile project, with the data showing that it may recoup about three quarters of its cost in value.
Looking to remodel your home? Citadel offers home equity loans to help you manage the cost.
Explore Now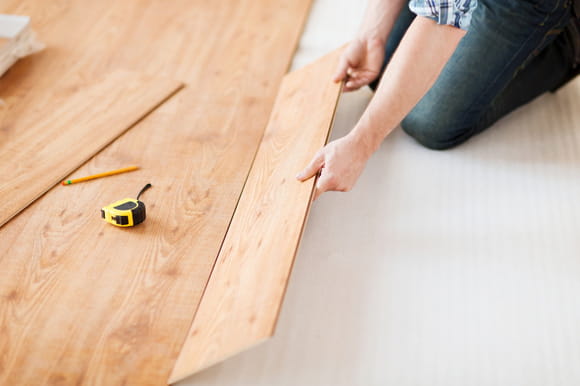 Why Home Improvement Projects are Particularly Important for First-Time Homebuyers
As mentioned, home prices are once again going up and are increasing at a faster rate than wages, meaning that affordability is becoming an issue. Thus, first-time homebuyers may want to look at homes that are more of a 'fixer-upper'; these houses would cost less and benefit more from strategic home improvement projects.
We all know the importance of investing in our education and in our health, yet for some reason we often neglect our homes. While we are all aware that investing in real estate is generally a wise idea, it is not always enough to purchase a home and expect it to just increase its value organically. Sometimes, properties need a little push, and making a few smart home investments now could make a huge difference in the future. This is especially true of your home needs a bit of work, and you are able to to do some of it yourself. A bit of sweat equity can turn a fixer-upper into a desirable home, and a good investment into a great one.
If you're thinking about investing in a property, we at Citadel are here to help. We offer many attractively-packaged mortgage options for those looking to buy their first home. Schedule your free consultation with us today and let us help you unlock the potential of your home.
Citadel offers several financing options for first-time homebuyers. Pre-qualify online in minutes.
Learn More