3 Reasons To Go Contactless
Category:
Personal Finance 101
Topic:
Managing Finances
Personal Finances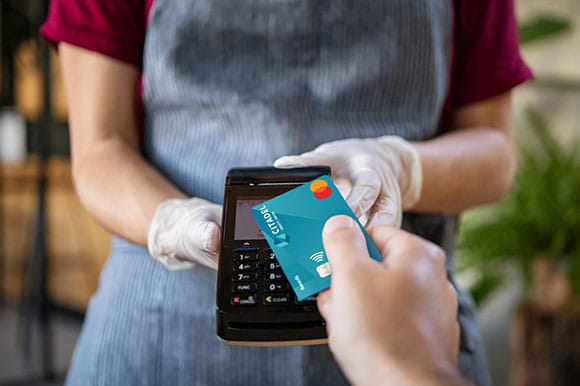 How we pay for things is always evolving. Over the years, we've gone from swiping, to inserting, and now tapping our credit cards—soon we may not even need physical cards at all. This trend makes sense: as both preferences and financial threats continue to evolve, there are a number of reasons to use contactless cards. Enhanced security, health protection, and convenience are at the top of that list.
At Citadel Credit Union, our goal is to enable our members with innovative and convenient financial tools at our disposal. Now, that includes contactless payments. We recently introduced contactless credit and debit cards to our members. Let us tell you why.
Three Reasons to Use Contactless Cards
As we weighed the option of deploying a contactless payment solution to our members, there were three benefits that stood out:
1. Meeting Changing Preferences
The COVID-19 pandemic has changed the way we do a lot of things—including how we make transactions. As a result, 79% of people worldwide prefer contactless cards over any other payment method. The primary reason? Safety and cleanliness. By using contactless payments, customers don't have to press any of the buttons on the terminal or have to deal with cash being passed from one person to another.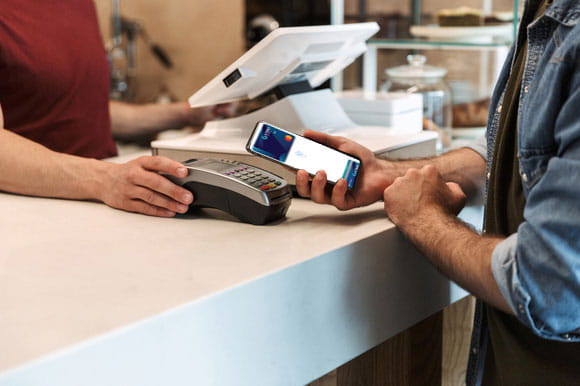 2. Seamless Convenience
While 70% of respondents cited sanitation as the reason behind their preference for contactless payments, 67% chose speed. With just a quick tap on a terminal, contactless payments are quick, easy, and painless. In fact, people who use contactless cards can check out their purchase 10 times faster* than with any other in-person payment method. This helps you save time on a busy day, and ensures that you are in and out of the store quickly—a benefit in spaces where only a limited number of people are allowed in at a time.
Contactless cards can also be added to your smartphone or wearable device, letting you pay by your own rules. This way, you don't have to reach for your wallet when paying for your items, and breeze through the shopping experience.
3. Enhanced Security
It may seem counterintuitive, we know, but contactless cards are actually more secure than their counterparts. When it comes to protecting you against fraud, contactless cards have EMV chips that help detect fraudulent behavior. And if your card happens to be stolen, payment terminals have strict limits around how much you can pay with tap, and there are also limits to how many small contactless payments can be made before the card and PIN are automatically reset. When that happens, your card will be locked and we will reissue you another one.
Better Banking with Citadel
At Citadel, we're working hard to deliver the safest and most efficient banking products to our members, so that you can make the best out of each day—and our contactless cards are a part of that. With added security, sanitation, and convenience, contactless payments are a modern solution making transactions a breeze.
We're so excited to share our new contactless cards with our members. Do you have yours already? Get in touch and let us know how it's going!
*GFK, "Mystery Shopping Study," 2017
We're making your experience and checkout faster, easier, and more secure.
Explore Now