Tools​ ​for​ ​Tuition:​ Online ​Resources​ ​to​ ​Help​ ​Manage​ ​Loans,​ ​Payments,​ ​and​ ​Debt
Category:
Saving & Preparing for College
Topic:
Borrowing Money
Budgeting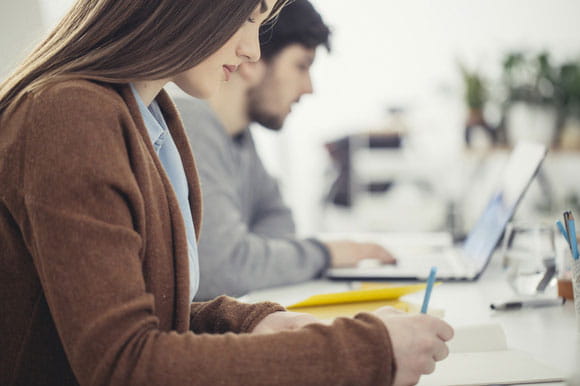 Getting into college is the first step. After accepting offers—whether you're the student or the proud parent—you need to start thinking about the expenses related to higher education, such as loans for tuition, housing, and materials.

While it can be overwhelming to plan for college, being prepared is key to successfully navigating student fees and managing your finances. Here are a few important online resources to help you get ahead and plan accordingly.
College Tuition Compare
College Tuition Compare is a database of nationwide college tuition fees and expenses. It details accurate and up-to-date information for estimated tuition costs for each academic year. You can compare available information about individual public and private schools in any state, including any applicable fees, books, supplies, and living costs. These breakdowns provide a better understanding of how to estimate the amount of money you'll need to save or borrow, as well as predict how much in loans you'll need for your college career.
Pennsylvania Higher Education Assistance Agency (PHEAA)
As a student aid organization, the Pennsylvania Higher Education Assistance Agency (PHEAA) offers extensive resources to help individuals qualify for federal and state financial aid. These resources include a comprehensive list of online materials to help with your college planning, including articles on what it takes to qualify for aid, lists of grants and state-funded student aid programs, and access to nonprofit lenders. They also provide a tool that can help you calculate costs of different borrowing scenarios to check if you may be at risk of taking on an unmanageable amount of loans.
Practical Money Skills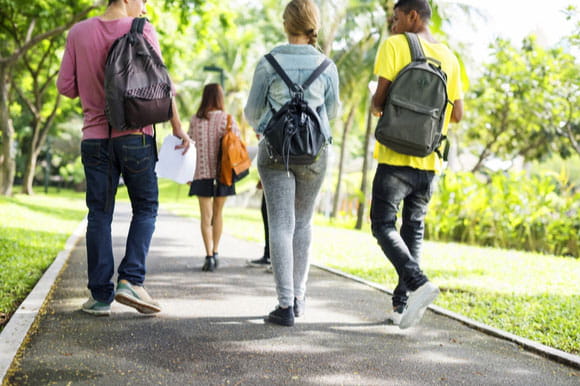 While it's not entirely focused on student loan debt, the Practical Money Skills website is still useful for parents helping their children learn about money management. These skills can be used to prepare them for college or simply save better. There are quizzes to test your initial knowledge about finances, calculators for any budgets of your choice to estimate your expenses, lessons on budgeting, and more. If your child finds money talk boring, there are also fun games like Financial Soccer to help teach them important finance-related concepts.
SimpleTuition
SimpleTuition's most useful features are their comprehensive lists and guides of federal, state-specific, and private loans to choose from—like the one for Pennsylvania, for example. They provide detailed explanations about what each type of loan entails, including borrowing limits, interest rates, eligibility criteria, and the application process. There are also video guides and lessons for navigating financial aid, guidance for choosing the right type of loans, and saving money on college. If you're confused about any terminology related to student loans, they also have a detailed glossary that's useful for any additional research or filling out paperwork.
Citadel
At Citadel, we keep you informed about what it takes to successfully fund education, whether it's yours or your family members'. On our website, we have helpful articles that range from guides on financial aid, to how to be money smart after graduation. We also offer access to private education loan options which could provide gap financing for college. If you're unsure about what to do, contact our experienced representatives for professional help.

In addition, Citadel offers a Scholarship Search tool, powered by Sallie Mae, with more than 3.5 million scholarships worth more than $18 billion. Students are matched with scholarships based on their interests, hobbies, and skills. Check it out, or sign up, here.

These are just a small sample of the resources available for future college attendees, both online and in the real world. It never hurts to keep digging around for more tools to ensure smooth sailing for your college tuition and other expenses. Whatever options you're pursuing, always know that there is enough help that goes around to make your college ambitions come true.

There are more things to save on than just tuition fees. Visit CitadelBanking.com to see how our team can help you with other expenses and savings opportunities.
Find out more ways to save for your child's education costs.
Learn More