Spend a Little, Save a Little: Budgeting Advice for the Post-COVID 19 Era
Category:
Personal Finance 101
Topic:
Budgeting
Saving Money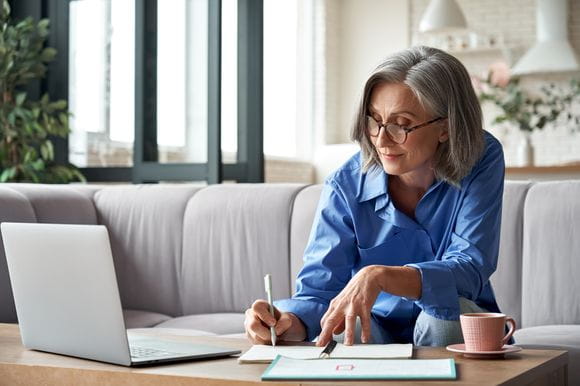 At the beginning of 2020, consumer spending fell sharply, with personal savings rates nearly doubling since December 2019. Fewer vacations, little to no commuting, and less money spent on social plans allowed many Americans to put money away. Now, consumer surveys are predicting a boom in spending, yet many individuals are still affected by the financial ramifications of COVID-19. So, whatever your financial priorities, here are some tips for budgeting to help you manage your accounts.
Budgeting Tips for Beginners
Interested in strengthening your money management skills, but don't know where to start? Here's some budgeting advice to get you started.
Make a Monthly Budget
First, you need to know what you're working with. Set aside time at the beginning of each month to create a plan, taking into consideration your income, existing savings, living costs, and financial goals. Seeing your expenses laid out can help with decision-making and prepare you for any unexpected fees.
Know a new or soon-to-be college student? Get budgeting tips just for them.
Check it out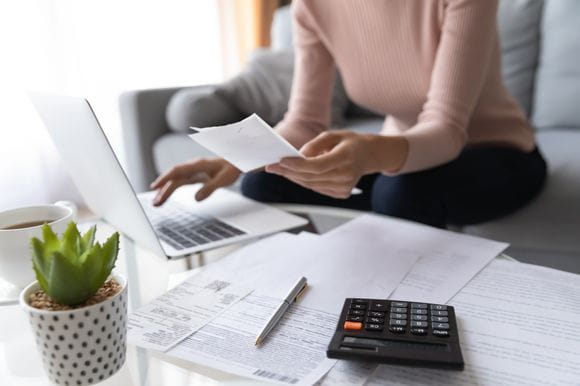 Explore Digital Tools
There are many ways to create a monthly budget, from spreadsheets to online software. Digital tools, like Citadel Money Manager, let you set spending budgets by topic and track your spending. Many have mobile apps for on-the-go access.
Separate Your Accounts
Folk wisdom says never to put all your eggs in one basket. The saying rings true in budgeting: there are some good arguments against keeping all of your finances in one account. Having separate checking and savings accounts helps create boundaries for spending and saving, while providing different perks and rates. It also helps to create categories to funnel your money into. For example, create an account for travel and recreational expenses, and watch it grow as you make monthly contributions.
Plan for Debt and Retirement
If you find yourself with additional funds, it's beneficial to pay down debt (whether it's credit card debt or making extra payments towards larger bills), and contribute to your retirement fund.
Budget Advice for Credit Cards
Credit cards can help maximize your spending by allowing you to gain cash back or other rewards, but you need to work them into your budget. Here's what you should keep in mind.
Understand and plan: Make sure to read through the card details for fees, and keep track of when payments are due, so you can budget for them.
Evaluate rewards: It can be tempting to sign up for store credit cards when they offer great perks, and if it's a place you shop at frequently, it may be well worth it. But you might want to think about which card could give you the most practical and valuable rewards. For example, the Citadel Cash Rewards Mastercard® gives you 1.5% cash back on your everyday purchases and access to Citadel's Cash Back Mall to earn even more with hundreds of participating retailers.
Keep it simple: Different kinds of rewards are one reason some people sign up for multiple credit cards. However, limiting yourself to one cash-back credit card can be easier to manage and work into your budget.
Delegate: So what about budget advice for multiple credit cards? Delegating your money is one way to stay on top of payments if you have more than one card. To keep organized, add a section in your budget for each one and note the spending limits and fees. It's also best to set up notifications for payments, and make time to look through each statement.
Like any new exercise, it can take time to make these tips for budgeting a habit. Our advice? Find what works best for you, and don't give up. With partners like Citadel at your side, you'll be ready to enter the post-pandemic era with financial confidence.
Getting your budget in order starts with your banking. Learn more about Citadel's convenient and free banking solutions.
See more spending habits to break in your 30s, 40s, and 50s.
EXPLORE NOW