It's Never Too Late to Learn How to Invest in the Stock Market
Category:
Nearing Retirement
Personal Finance 101
Topic:
Personal Finances
Retirement Saving
Managing Finances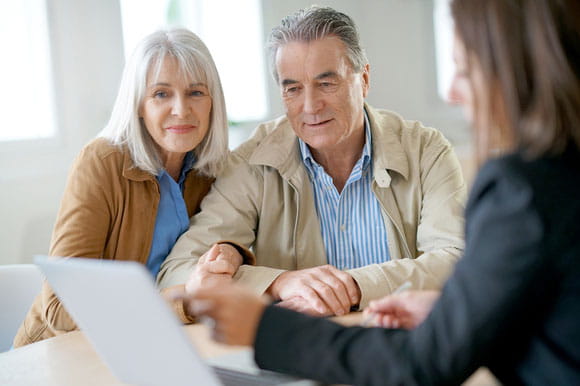 You've put in years of hard work throughout your adult life and now retirement is just around the corner. Soon, your job will be in the rearview mirror, and you'll have endless amounts of free time to spend exactly how you want to.
As you get closer to your last day at work, you might be wondering whether you've saved enough over the course of your career. Life expectancies are higher than they ever have been, and traditional retirement plans weren't designed to fund a 25- or 30-year retirement. Will your savings be enough to pay for all the things you have planned?
If you feel like there's still room for growth in your nest egg, don't worry. There are a number of investment avenues open to you that can help contribute to your income—and that includes learning how to invest in the stock market.
Breaking Down the Stock Market
The stock market can seem like a scary place, especially if you haven't done much investing up until now. But trust us, you don't need a finance degree to navigate it effectively. At its core, a stock market—like the New York Stock Exchange or Nasdaq—is a platform where people can buy and sell stocks. Each stock or share represents a small portion of a company that has gone public. People buy stocks in the hope that the overall value of the company will grow, so that they can sell their portion for a higher price and make a profit.
People interested in building a portfolio of individual stocks can do so on a number of different online platforms, like Wealthsimple Trade or Robinhood. For example, you could buy an individual share (or five) of Apple Inc. stock, and then sell it at a later date when the price has gone up.
Learn how Citadel can help you plan for retirement.
Schedule a Consultation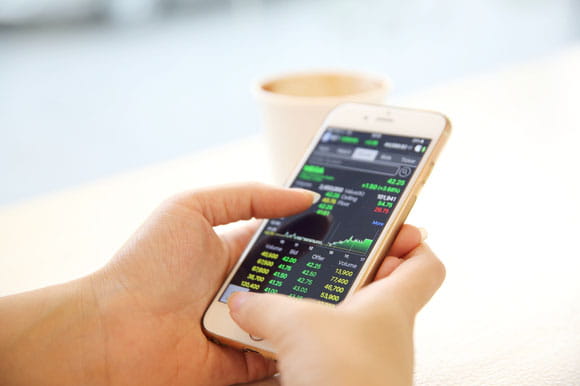 How to Invest in the Stock Market
Investing in individual stocks can be both stressful and time-consuming as you have to keep a keen eye on how each company is performing—not ideal if you want to spend your retirement learning a new sport or reading your way through your library. With that in mind, we've put together some alternative suggestions for how you can invest some of your savings into the stock market without putting your money at risk.
Don't Put all Your Eggs in One Basket
It might be a cliché—but it's true. When investing in the stock market, keeping things diversified is important. Owning shares across a variety of companies and sectors means that if one isn't performing well, others may be. A good way to do this without taking on the responsibility of investing in all these stocks yourself is by putting some of your money into an Exchange-Traded Fund (ETF). ETFs track specific exchanges and include a number of different investments, including stocks, commodities, and bonds. Investing in an ETF will also save you money on the pesky trade fees that you'd have to pay for each stock transaction.
Opt for Low-Risk Investment Options
For a more hands-off investment in the stock market, consider fixed index annuities. These are long-term savings options with returns that are based on the performance of a given stock market index. You're not exposed to the same level of risk, however, because your original investment can never decline. This protects your funds in the case of a recession.
You can also consider adopting a dollar cost averaging approach. This means putting a capped amount of money into the market on a fixed investment schedule (e.g. $200 per month). In this way, you end up buying fewer shares when stock prices are high, and more shares when prices are low, making your investments more efficient and profitable.
You Don't Have to Go Through This Alone
Now that you're considering investing some of your hard-earned retirement savings, be sure to get a professional's opinion. A savvy advisor with years of market experience will be able to assess your financial status and offer you a tailored approach that makes the most sense for you.
Keep Your Eyes on the Future
One last thing. Don't forget to think long term as you're investing. This might seem counterintuitive as you're heading into retirement, but it's a good practice nonetheless. You already have savings that will cover the first few years of your retirement, likely in a high-interest savings account that's giving you steady returns. The money you choose to invest is meant for later on—so if the market takes a dip, don't panic. Keep your funds invested and watch them recover as the market bounces back on its next growth cycle.
The prospect of retirement is exciting, and we know you want to be prepared. Let us help. Contact us to discuss retirement planning and other investment options.
Discover more timeless investment tips to help your future.
Learn More