Planning Your Retirement? Here's How to Avoid Ponzi Schemes
Category:
Nearing Retirement
Living in Retirement
Topic:
Retirement Saving
Managing Finances
Security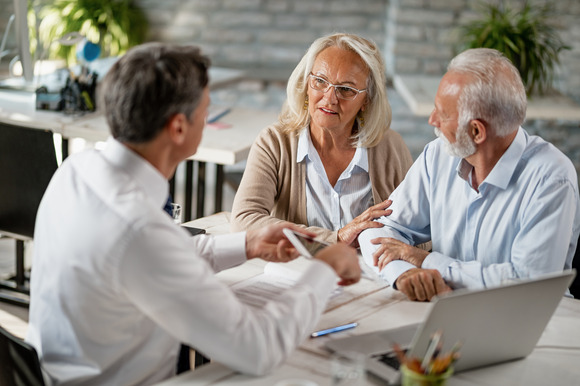 Securing your future isn't easy. With so many investment options available, it can be hard to discern between reputable and illegitimate financial opportunities. In 2020, over 60 Ponzi schemes were discovered, accumulating to $3.25 billion worth of investor funds—with six of the top scams in 2021 involving at least $100 million in losses. If you're nearing retirement or just looking ahead, here's what you should know about how to avoid investment Ponzi schemes.
Ponzi Schemes vs. Pyramid Schemes
So, what's the difference between a Ponzi and a pyramid scheme? A Ponzi scheme is a form of investment fraud where false financial advisors pretend to manage an investment, promising little to no risk. In contrast, a pyramid scheme is pitched as an opportunity to earn money as a salesperson by recruiting other salespeople.
How Does a Ponzi Scheme Work?
The desire for certainty—especially when retiring—is natural, and that's what Ponzi schemes target with the promise of high returns. A Ponzi scheme is a fraudulent investment. New investors are recruited to provide funds to pay existing investors. However, it's rare that the people in charge invest your money, and when multiple investors try to cash out, most operations collapse.
Learn more about recent fraud attacks and how to protect your privacy.
Read Article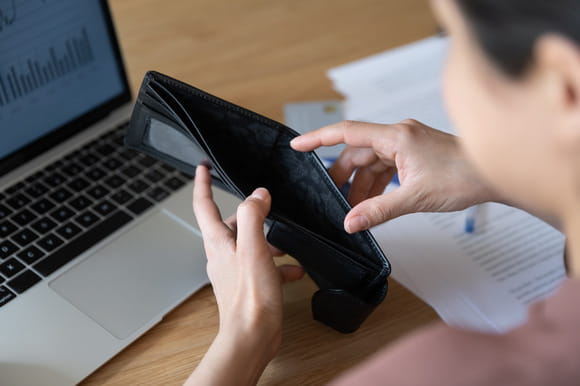 Ponzi Schemes and Similar Scams
The term "Ponzi" comes from Charles Ponzi, a 1920s fraudster who made approximately $15 million in eight months with his postal coupon scheme. Today, however, most associate the term with Bernie Madoff, the man who carried out the largest Ponzi scheme in history.
With these popularized origins, it's no surprise that several similar schemes have cropped up in recent years, especially since criminals have access to many potential victims online. For example, scams using digital currencies like Bitcoin and Ethereum are skyrocketing, and victims are being targeted on social media. When investing your money and preparing for retirement, it's beneficial to not only be aware of how Ponzi schemes and other types of scams work, but also the warning signs to avoid them.
How to Avoid Ponzi Schemes
Here are a few ways to be more aware of illegitimate investments and how to avoid Ponzi schemes with your retirement savings.
Do your own research. If you are making a life-impacting decision, it's important to do your research. Make sure you understand exactly how investments work, and when in doubt, turn to a trusted financial institution for advice on how to plan for your upcoming retirement. It's also smart to check if the investment is registered with the Securities and Exchange Commission (SEC) and ensure that your opportunity is legitimate.
Trust your instincts. If something doesn't add up, or there are red flags, chances are it's too good to be true. These red flags could be promises of very high returns with "no risk", and no transparency or little communication about the investment strategy. As with many things in life, use your intuition to guide your financial decisions.
Get financial advice from someone you trust. A dependable financial advisor and professional tools are your best assets when it comes to planning for retirement. Financial institutions like Citadel can help you grow and manage your funds for retirement with options including one-on-one service for retirement planning and IRA rollover assistance, plus access to online investing and brokerage options. A steady savings plan is also valuable when saving for retirement, especially in volatile markets. Get a great rate with Citadel's High Yield Savings Account, or an IRA Money Market Account.
Whether you're planning for retirement or for other important milestones, Citadel offers personalized financial services for every stage of life.
Explore Retirement Planning from Citadel Credit Union
Learn More