Business Real Estate: Should You Lease or Buy?
Category:
Running a Business
Personal Finance 101
Topic:
Small Business
Managing Finances
Borrowing Money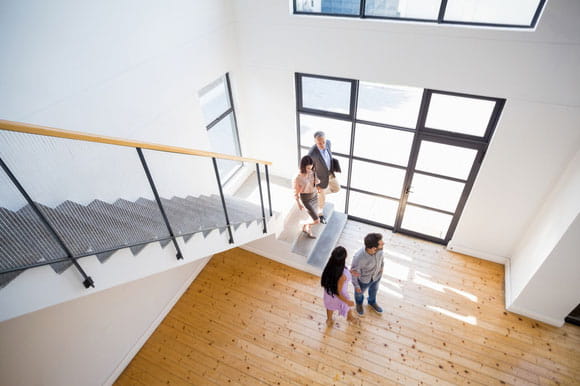 If you're a small business owner, then there is a very good chance that you're already contemplating one of the most common business dilemmas—should you lease or buy your business property?
Since property purchases are no small matter, this is a dilemma that deserves careful thought and analysis. Whether your real estate investment is for business premises, inventory storage, or simply direct cash-flow generation, there are several key considerations you need to take into account that will help you answer this question with confidence.
What Stage is Your Business In?
The needs and capabilities of your business will understandably differ depending on whether your business is in the early growth stage or a more mature stage. For instance, a young business may not be in the best position to buy real estate owing to the high initial capital outlay, which might be better invested in the business itself. A fast-growing business may also be better off renting, as this allows you the flexibility to move to a larger space when needed. Typically speaking, it makes the most sense to buy when your business is well established and fairly stable.
What is the Potential Rental Income or Asset Appreciation?
This is a question that is likely to pop into your mind when considering whether to buy or lease real estate: can the capital expenditure be offset by the rental income and the value appreciation of the property? If there are a couple of areas in the building that you could rent out to other businesses, then it might make particular sense to buy the property. Keep in mind, however, that appreciation takes time. You'll need to be sure that you'll be staying in the property for at least a few years—a good idea is to aim for a minimum of five years. If your business is new and scaling quickly, buying could be risky, as the financial situation of a startup can change quickly.
Explore Citadel's Business Lending options.
Learn More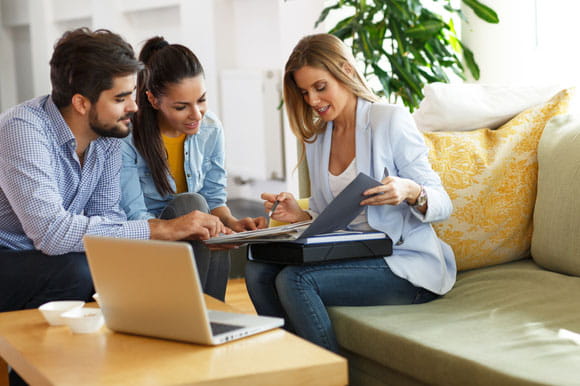 How Much Liquidity Does Your Business Need?
Buying a property would require an initial capital outlay for a down payment plus subsequent monthly payments, whereas a lease would only require monthly payments. Monthly rent on a particular property will also often be less than the recurring purchase payment. This difference can make an outsized impact on your business' cash flow and liquidity needs, especially in the early stages of a company. Many new business owners underestimate the cash-flow demands they'll encounter, and because of this they don't have enough liquidity. So, before you buy, make sure that you have a very realistic picture of the monthly expenses of your business. Also, try to set some money aside for those unexpected expenses (like a building repair) that come out of nowhere.
Are There Any Potential Tax Breaks?
Depending on your situation, owning a property may qualify you for certain tax breaks. The recent Tax Cuts and Jobs Act has made some changes to commercial real estate deductions, and these may influence your decision. For instance, there is a potential 20% pass-through tax deduction that applies to property income, but can't be claimed by certain "specified service businesses". To dig into the details of possible tax implications, it's best to speak to someone who can provide financial advice. As for the property taxes themselves, property taxes in Pennsylvania are assessed and collected on a county level, so your specific business location may also be a factor in your final decision.
How Much is the Potential Equity Worth to your Business?
When you own a property, you can build up equity, which is defined as the difference between the market value of the property minus the mortgage balance. As with a residential property, paying off your business property will result in an eventual asset that adds to the overall worth of your business. Moreover, this equity is a potential source of financing for your business as it can be used as collateral to secure a line of credit.
Can You Obtain Financing for your Commercial Property?
If you've made the decision in favor of buying instead of leasing your commercial property, the final consideration would be whether you can actually obtain the necessary financing. This would largely depend on the individual nature of your business, although generally speaking, more mature businesses with a good performance history would find it easier to qualify for a business loan.
Here at Citadel, we offer business real estate loans, both in the forms of owner-occupied commercial mortgages and investment real estate mortgages. To find out more, visit our website, or get in touch with one of our commercial lending experts. You can also visit one of our branches and speak to a member of our friendly staff to find out how we can help support your business goals and needs.
Talk to a member of Citadel's staff about your small business financing needs.