A Disciplined and Strategic Partner for Your Business
Kye Kreutzberger, Senior Relationship Manager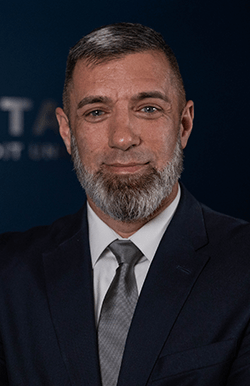 "I continuously aim to be a highly knowledgeable, consistent, and trusted partner to my business clients, supporting every aspect of their financial goals with all the tools, solutions, and resources at my disposal."
With over 25 years of financial experience in the Greater Philadelphia and Lancaster regions, Kye has a deep knowledge of the area, its residents, and businesses, and he's committed to serving the community. He enjoys the social aspect of his work and forging genuine relationships with his clients and colleagues.
Helping business owners succeed and meet their financial goals has fueled Kye's hard work and determination to continually develop and improve his expertise and networks. He's highly skilled in the areas of business banking and commercial lending, and he considers his strong sense of discipline to be at the core of his ability to immerse himself in his clients' unique needs.
About Kye
Participating in a range of activities fulfills Kye's passion for a healthy body and mind, from sports bike riding, boxing, basketball, and skateboarding to coaching his kids' sports teams and engaging in home, automotive, and motorcycle repair. He believes strongly in community revitalization, especially those efforts that support diversity, equity, and inclusion, and he's an advocate for programs supporting abused women and children. Kye has served on the board of Junior Achievement, as well as the Philadelphia Hispanic Chamber of Commerce, and has worked extensively with the African-American Chamber of Commerce and their Young Professionals Advisory Council.
Regional Coverage
Kye serves business clients throughout the western region of the Greater Philadelphia area, extending to Lancaster and Chester counties.
Find an ATM or Branch Near You