Fulfilling Your Home Ownership Dream
Lisa J. Nelson, Mortgage Loan Originator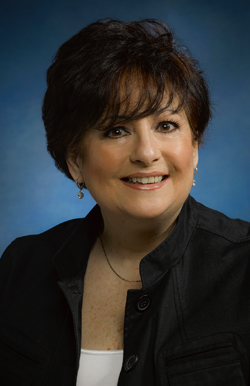 "My goal is to help you fulfill your dream of home ownership! With more than 20 years' experience as a mortgage professional, I have gained the knowledge and expertise to ensure a smooth process from origination through closing. Together we will explore the options available and determine the best program to suit your needs. Citadel offers a wide range of products for all life phases. So, whether you're a first-time home buyer or looking to downsize, we have the program for you!"
About Lisa
Originally from Long Island, New York, Lisa and her family moved to Pennsylvania in 1994. At that point, Lisa began her career in the mortgage industry. She has proudly serviced Citadel members with buying a new home since 2000.
Coverage
Lisa's regional coverage includes the Greater Philadelphia area, including Bucks, Chester, Delaware, Lancaster, Montgomery and Philadelphia counties.
Schedule your complimentary consultation today!
With more than 20 years' experience as a mortgage professional, Lisa's main goal is to help you fulfill your dream of home ownership. Together you and Lisa will explore the options available and determine the best program to suit your needs. Navigate the home buying journey with Lisa today!
Contact Lisa:
Email:
LisaNelson@citadelbanking.com
Phone:
(215) 370-3892
To learn more about Citadel Mortgage Products, visit our Home Loan Center or visit a branch near you!
At Citadel, we believe that applying for a mortgage, buying a home, or refinancing should be easy and convenient.
Get Pre-Approved
Find an ATM or Branch Near You