Flexibility to Meet Your Working Capital Needs
Citadel's lines of credit provide quick access to funds to support businesses' operations and growth opportunities. You'll be able to manage cash flow to your advantage with inventory purchases, accounts receivable, and employee payroll.
Best For...
Taking advantage of trade discounts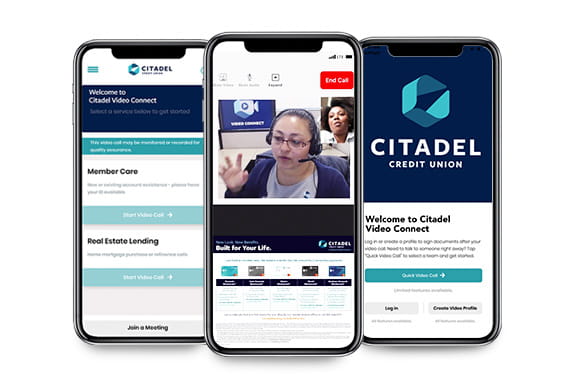 Introducing Citadel Video Connect
We've introduced a new way to bank, making it easier than ever to chat face-to-face with a local Citadel team member. The best part? You can connect with us safely and securely from anywhere — with just a few clicks on your laptop, desktop computer, or your mobile device. Learn more.

Find an ATM or Branch Near You