Educating Your Homebuying Decision
Cheryl Verros, Mortgage Loan Originator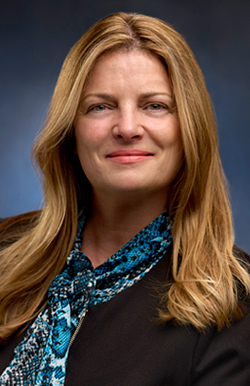 "Throughout my experience, I've had the opportunity to work within several markets with a variety of borrowers, price ranges, and loan products. I've assisted first-time homebuyers, those downsizing in their later years, and everything in between. I genuinely enjoy educating my clients about the available options to buy their home. With my process, I enable my clients to make informed decisions tailored to their specific needs. In fact, one of the most rewarding parts of my job is to help educate the first-time homebuyer."
"With all clients, I take the extra time to explain important details, and I've found the smaller details often make the difference in the borrower feeling comfortable with the process. I use a hands-on approach to help Citadel members, and I continue to enjoy serving our members both personally and professionally."
About Cheryl
Cheryl was born and raised in Philadelphia where she continues to live with her military husband Tom and two grown children Maria and Nicholas. She enjoys volunteering at the Veteran's Advisory Council and the Travis Manion Foundation assisting veterans before, during, and after deployment. Cheryl is an active member of the Bucks County Heart Link Business Women's Community. This past year, she obtained her license for Insurance and Fixed Annuities.
Cheryl has spent the past 30 years working in the mortgage industry. She began her career in Jenkintown, Pennsylvania at a privately-owned retail mortgage company as a loan processor. For the past 14 years, Cheryl has worked in the mortgage department for various credit unions.
Coverage
Let Cheryl put her experience to work for you serving the five counties surrounding Philadelphia (Bucks, Chester, Delaware, Lancaster, and Montgomery) with a special expertise in Bucks and Montgomery counties.
Citadel provides local processing, underwriting, and closing which ensures client convenience and a smooth transition throughout the loan process. Cheryl's goal is to make the home buying process easy and seamless, while providing unparalleled service.
Schedule your complimentary consultation today!
A Philadelphia area native, Cheryl helps clients navigate the mortgage process and aims to make homebuying as easy as possible. Cheryl provides local expertise on homebuying and helps her clients throughout the mortgage loan process. Contact Cheryl today!
Contact Cheryl
Email:
CherylVerros@citadelbanking.com
Phone:
(610) 680-6799
To learn more about Citadel Mortgage Products, visit our Home Loan Center or visit a branch near you!
At Citadel, we believe that applying for a mortgage, buying a home, or refinancing should be easy and convenient.
Get Pre-Approved
Find an ATM or Branch Near You