Experience the New CitadelBanking.com
Welcome to the redesigned CitadelBanking.com! Enjoy more accessible information, new content, interactive tools, and more. Please note your user ID, password, and Online & Mobile Banking experience have not changed.
Easy Login & Customer Support
Enjoy a more accessible login, and contact Customer Support quickly. In addition, Login and Customer Support are now available to you across the site. You'll find them either at the top of the page or by pulling down the navigation arrow. Log in now!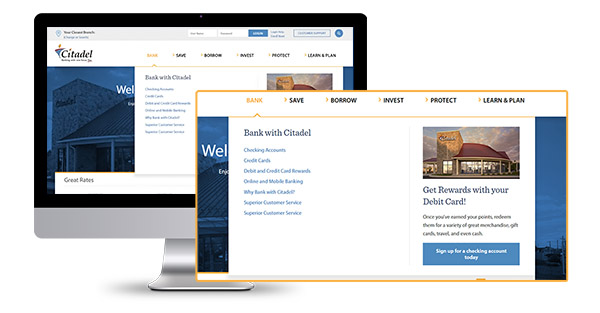 Improved Navigation & Search
Our new navigation is designed to help you get what you need faster. In addition, you'll enjoy improved search functionality across the site.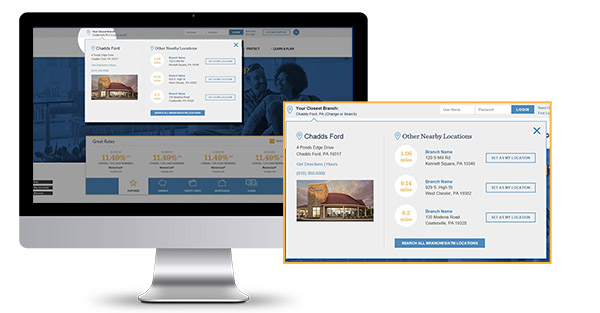 Branch Locator Tool
Set your favorite branch as your default to quickly pull up directions on the go. Or, locate nearby branches based on your current location.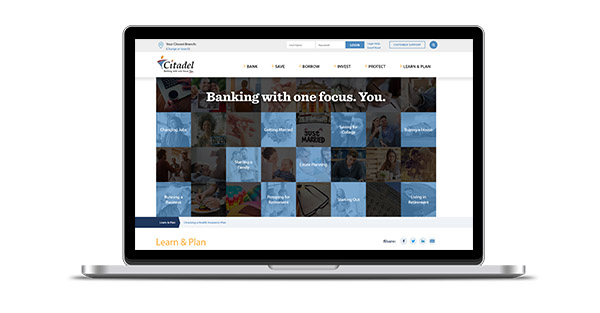 Learn & Plan
Based on life milestones, explore our new Learn & Plan section for financial literacy content.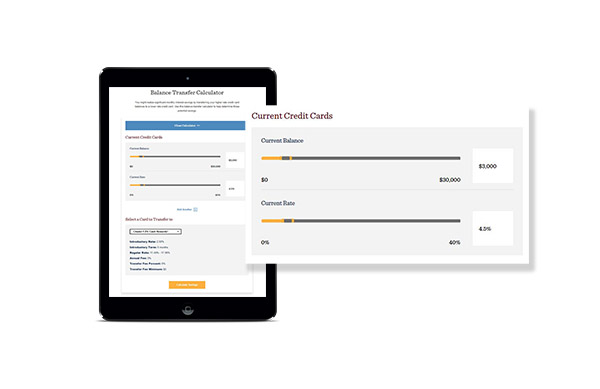 Calculators
Estimate monthly payments or how much you'll save with our new, interactive calculators.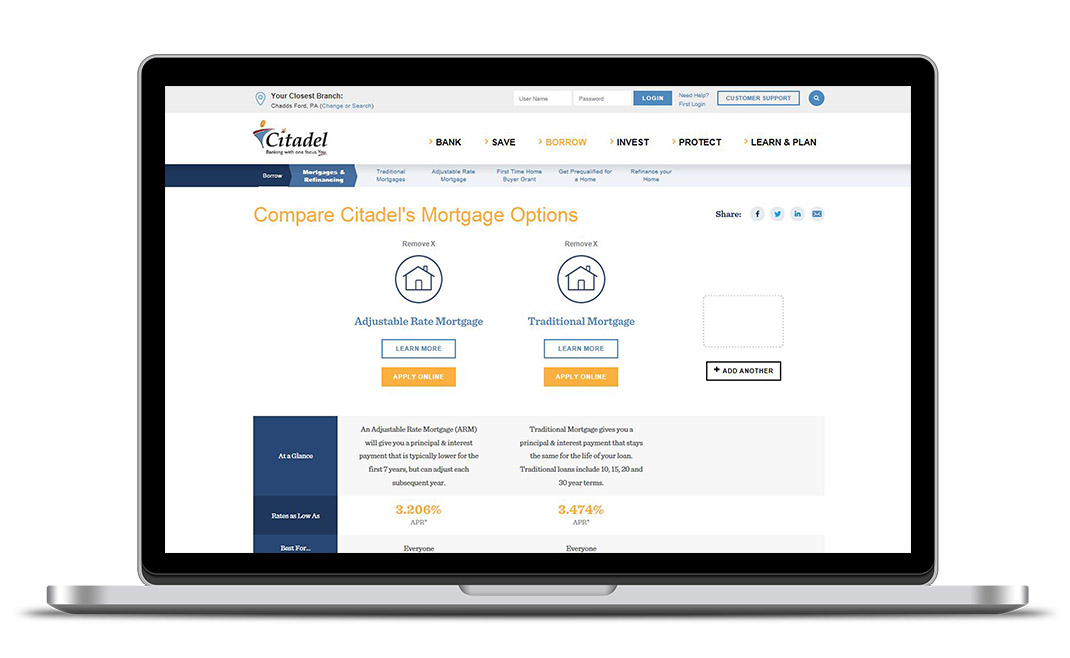 Compare Tools
Easily compare product features to find what's right for you.
Note: Artwork may not depict actual pricing.